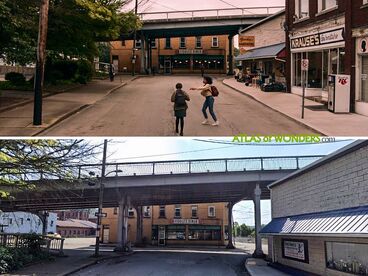 Fiddle's Diner is a diner seen in Netflix's I Am Not Okay With This. It is known that Sydney Novak's mother, Maggie, is a waitress here that works "60 hours" a week.
We see Sydney and Dina hang out here a various amount of times, and it is presumed it is one of their common hangout spots.
It is also the location where Sydney finds out about her powers.
The Fiddle's Diner is a real eatery located next to the Brownsville mural at 101 Bridge St. [1]
⠀
Reference List: